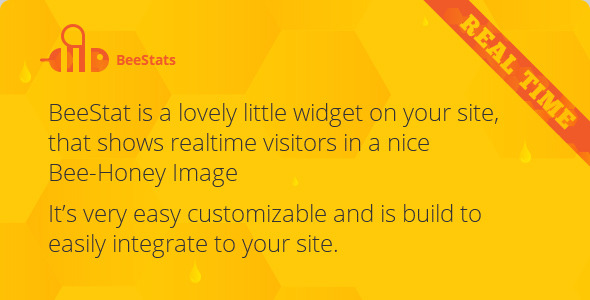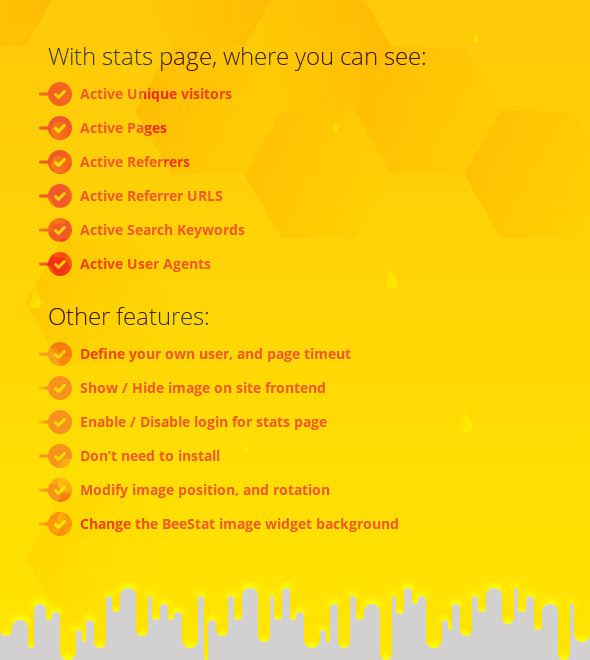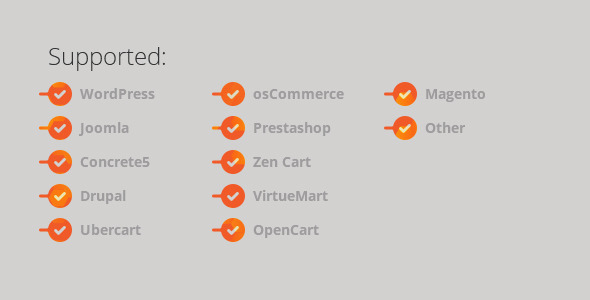 Dear buyers! If you like this script please rate it with 5 stars! Thank you!
Let us introduce our first script on Codecanyon: BeeStats!
BeeStat is a lovely little widget on your site, that shows realtime visitors in a nice Bee-Honey Image
It's very easy customizable and is build to easily integrate to your site.
LOGIN DETAILS:
Login: beestat
Password: beestat
Feature Overview
You can use for any website, that made with PHP.
BeeStat uses memcache for caching visitors and images data, and uses a directory for cache images
You can modify image position (left, right), and rotation (90 – for right or 270 – for left)
If you want, change the BeeStat image widget background
No install needed, just place BeeStatStart.php on first line in index.php
Realtime stats page, where you can see:
– Active Unique visitors
– Active Pages
– Active Referrers
– Active Referrer URLS
– Active Search Keywords
– Active User Agents
You can define your own user, and page timeut (eg. you can set 20 seconds for user, and 120 seconds for page timeout)
Show / Hide image on site frontend
Enable / Disable login for stats page
+1 feature: minimal and simple HTML code output compression
Tested & supported by BeeStat:
osCommerce
Prestashop
Zen Cart
VirtueMart
OpenCart
Magento
WordPress
Joomla
Concrete5
Drupal
Ubercart
BUGFIX – 13.04.2014
– BeeStat.php main file updated

Download NOW
How useful was this post?
Click on a star to rate it!
Average rating / 5. Vote count:
No votes so far! Be the first to rate this post.
We are sorry that this post was not useful for you!
Let us improve this post!
Thanks for your feedback!