Swift 4.2, Xcode 10 update soon
April 25, 2018 Update
 
- Support for Swift 4/ Xcode 9
- Fixed crash during maps scan
- Fixed crash when user cancels photo selection
- Improved the Documentation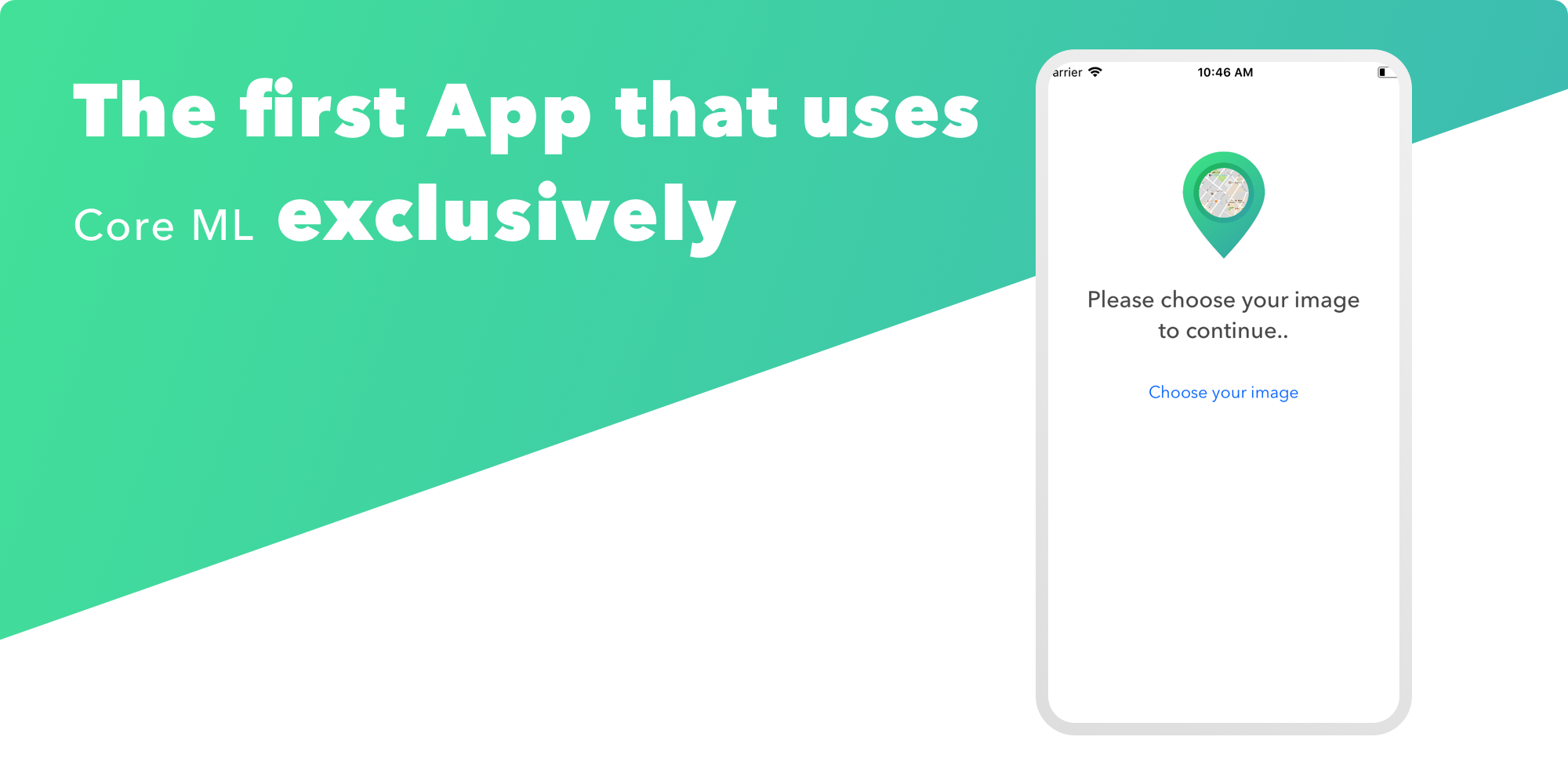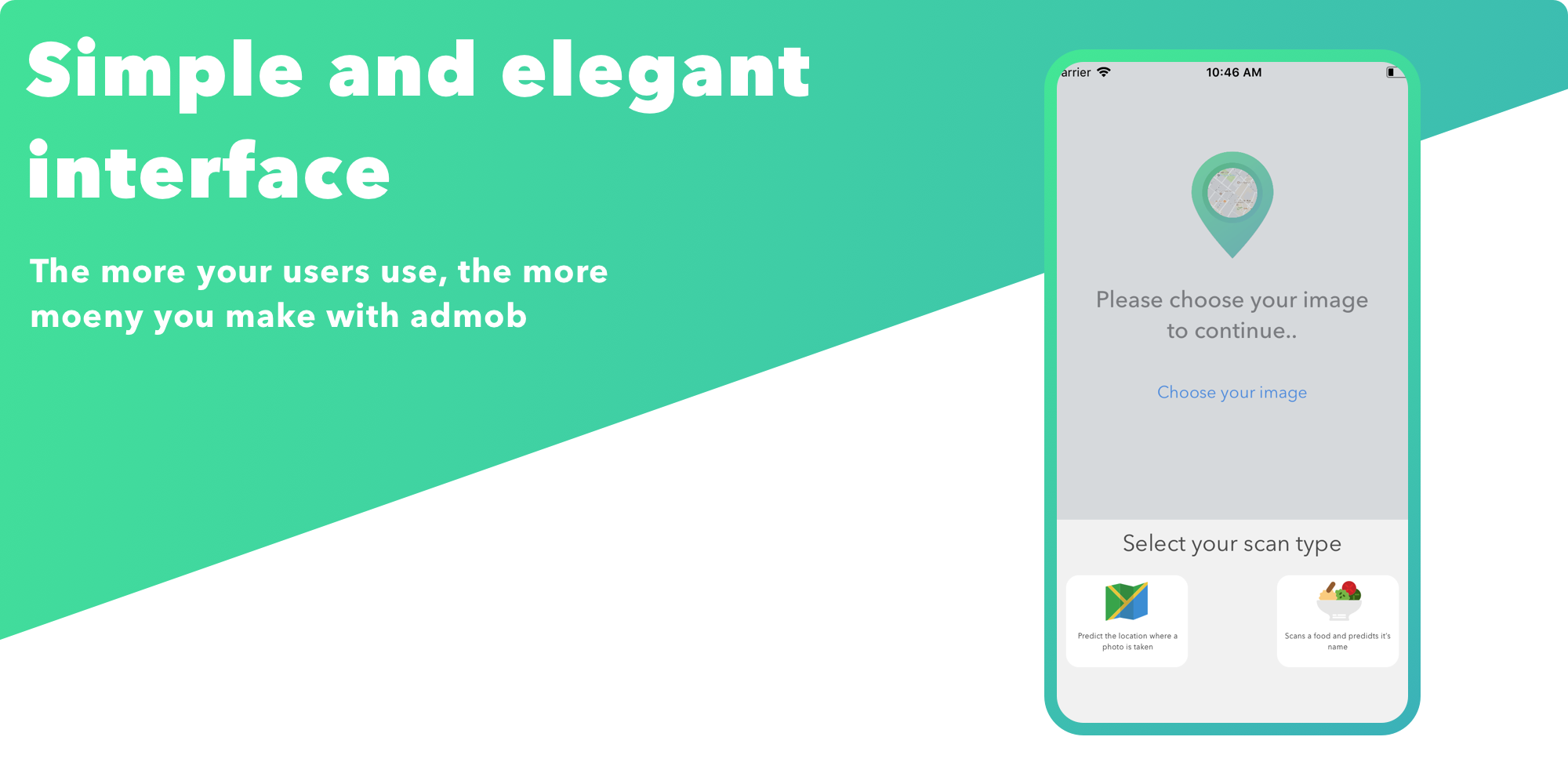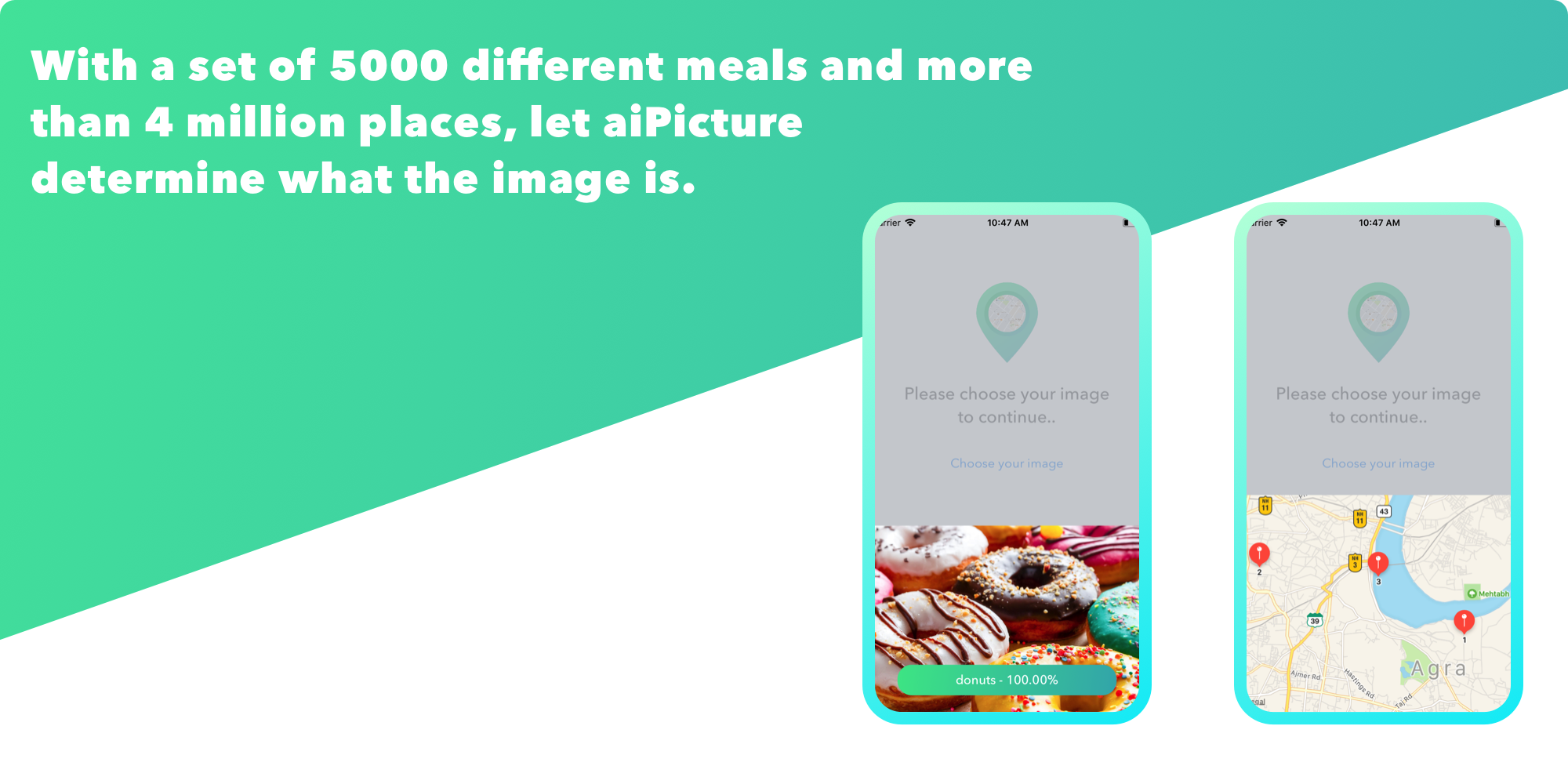 With a set of 5000 different meals and more than 4 million places, let aiPicture determine what the image is.
Like every year, Apple's WWDC brings even more exciting features. Thanks to Apple, with the new machine learning framework, unbelievable tasks can be accomplished on your phone.
Whether you're food lover or a map genius, aiPicture is for you. Getting additional information about your photos can be done on your phone today. Yes, I am not kidding.
aiPicture currently supports:
Food name predictor
Choose one of your favorite foods, or the ones you made, and let us do the rest—from American donuts to Chinese Shandong, with a set of 5000 different meals.
Photo location predictor
From Ankara's Sultan Alaeddin Mosque to Washington's White House, with a set of 5 million different places. aiPicture offers its best three predications.
More scanners coming soon
What's most exciting about aiPicture is that you do not need to send your location data or your pictures. We created the app to be 300MB and completely safe to the user. Rest assured, things will get done only your phone.
aiPicture aims to support every topic of machine learning, from handwritten digit recognition to an emotions predictor.

Feature Highlights
Offline image processing: to scan your images, aiPicture does not need internet
Fast and Accurate information
Built-in Camera and Photo Selector
Uses Apple's latest technology: Swift 4 and Core ML
Documentation included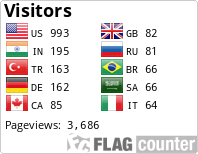 0
Source
We are sorry that this post was not useful for you!
Let us improve this post!
Tell us how we can improve this post?